Introduction
As urbanization continues to reshape our cities, the demand for efficient and versatile vehicles has grown significantly. Sport Utility Vehicles (SUVs) have emerged as a popular choice for urban dwellers, offering a perfect blend of style, space, and practicality. In India, where congested roads and varied terrains pose challenges, SUVs have gained immense popularity. In this blog post, we will explore the future of urban mobility and discuss some of the best SUVs in India available in the market that cater to the evolving needs of urban commuters.
Hyundai Creta
Hyundai Creta has established itself as one of the best SUVs in India. Its sleek design, feature-rich interior, and advanced technology make it an attractive choice for urban commuters. With a spacious cabin, ample legroom, and a comfortable ride, the Creta ensures a pleasant driving experience. Equipped with modern safety features and fuel-efficient engines, it strikes a balance between power and economy.
Kia Seltos
The Kia Seltos has garnered significant attention in the Indian SUV market due to its impactful debut. Boasting a unique design, a host of premium features, and impressive performance, the Seltos effectively meets the desires of prospective buyers. Its well-crafted and roomy interior ensures a comfortable driving experience, while the incorporation of advanced safety features further amplifies passenger security.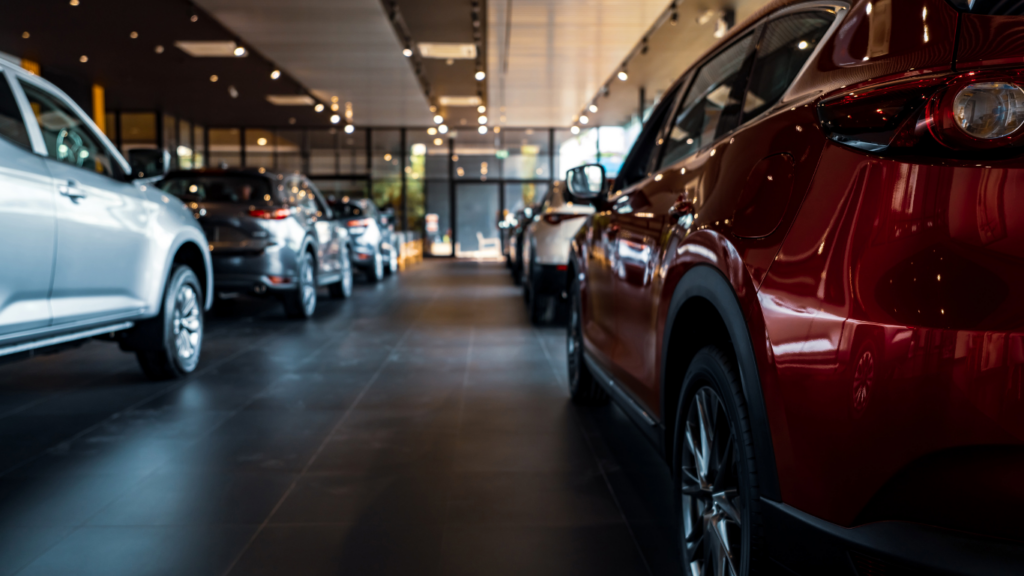 MG Hector
With its impressive features and contemporary design, the MG Hector has made one pf the best SUV in India. This exceptional SUV provides a generous and opulent interior, ensuring a comfortable and high-end driving experience. Its spacious cabin is designed to prioritize comfort, offering room for passengers. Equipped with advanced technology and connectivity features, such as a large touchscreen infotainment system and voice control, this ensures a connected and convenient journey. It offers a range of engine options, including petrol, diesel, and even a hybrid variant, catering to different preferences and fuel efficiency requirements. With its attractive exterior styling and a host of safety, the MG Hector stands out as a formidable contender in the Indian SUV segment, offering a perfect blend of style, comfort, and performance.
Tata Harrier
Recognized for its striking design and sturdy construction, the Tata Harrier has earned a reputation. With its commanding presence, it effortlessly captures attention on city roads. The Harrier boasts a roomy and meticulously designed interior, complemented by a smooth and comfortable ride experience. Powered by a robust diesel engine, it delivers spirited performance suitable for both urban and highway driving scenarios. Enhanced safety features and cutting-edge connectivity options further enhance the appeal of this SUV manufactured in India, making it an enticing choice for individuals seeking a blend of style, performance, and functionality.
Mahindra XUV500
The Mahindra XUV500 holds a prominent position in the Indian SUV market, having established a strong presence. Appreciated by urban commuters, it is renowned for its sturdy construction, spacious cabin, and impressive performance. The XUV500 presents an interior loaded with modern amenities and ensures a comfortable and connected driving experience, with its commanding driving position. Equipped with powerful engine options and a robust suspension system, it exhibits exceptional capability across diverse terrains. Its striking and dynamic design contributes to its appeal in urban settings. Renowned for its reliability and adaptability, the XUV500 remains one of the best SUVs in India.
Conclusion
In conclusion, the evolving landscape of urban mobility in India has seen SUVs become an integral component. The fusion of style, spaciousness, and practicality has propelled them to be the preferred choice for numerous urban commuters. The Hyundai Creta, Kia Seltos, Tata Harrier, and Mahindra XUV500 exemplify the finest SUV options in India. With their advanced features, comfortable interiors, and impressive performance, these SUVs effectively cater to the diverse requirements of urban residents. As technology continues to progress, we can anticipate the emergence of even more innovative features and sustainable alternatives that will shape the future of urban mobility in India. We are the authorized distributor of SUVs in India